WNCPA Educational Foundation Announces 2018 Application Procedures
The WNCPA Educational Foundation has announced its 2018 grant application process. The Foundation is a 501(c)3 tax-exempt, charitable organization that provides educational grants to pilots in training. For more information about the Foundation, click (here).
Application materials must be submitted by April 2, 2018. Click (here) to view the 2018 grant award application procedures.
Chilly Chili Fly-in at Triple Tree--Date Changed AGAIN to Feb. 24!
Due to water-logged grass, the Triple Tree folks have had to once again move their annual "Chilly Chili Fly-in" to Saturday, February 24. Click (here) to purchase tickets and get their arrival procedures. Note, you must purchase tickets online by 7:00 pm on Friday, Februay 23.
9th Annual Wings and Wheels, KLQK on Apr. 28!
The Pickens County Meals on Wheels will be hosting its 9th Annual Wings & Wheels for Meals fundraising event at the Pickens County Airport on Saturday, April 28, from 10:00 am to 4:00 pm.
This is a 150+ car show with airplane rides, children's activities, and food. Organizers expect 4-5000 attendants throughout the day, so arrive early! Click (here) to go to their website for more information or click (here) promo flyer.
Jim Tyson Teaching Course on AirCraft Carriers!
Our own Jim Tyson will be teaching a course in January and February at UNC in the OLLI program on Aircraft Carriers. Jim has thousands of carrier landings, so can there be a more expert expert!!??
Click (here) for the catalog listing for Jim's course. For more info on the OLLI program, go to olliasheville.com. Or just call Jim at 828-254-3454. Classes start January 10!
WNCPA Scenic Flights Postponed
Typically, the WNCPA offers scenic flights every on a weekend in October. This year we have decided to postpone our flights to a weekend in the spring.
The Asheville Airport is currently in the process a major runway reconstruction project. This work along with the anticipated heavy volume of air traffic in late October is likely to cause signifcant taxi, take-off, and landing delays.
When new dates have been decided, we will post them here. Please check back and thank you for your interest in our scenic flights.
Latest KAVL Runway Construction Update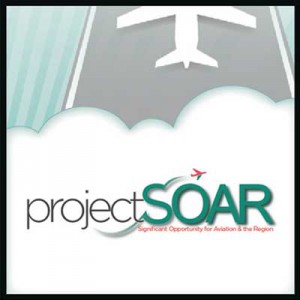 Michael Reisman, Airport Authority Deputy Executive Director has forwarded the most recent update on the Airfield Re-development Project. Per Michael, work on Phase IV of the project has unfortunately fallen behind due to a combination of issues encountered by the contractor and the wet weather we have had over the summer months.
Click (here) to continue reading.
72°
22°
Clear
Humidity: 66%
0 mph
Thu
Fri
Sat
Sun
Get latest METARs and/or TAFs. Enter the 4-letter ICAO station identifier(s). If more than one, insert one or more spaces between stations, (e.g., KAVL KCLT @NC).