AOPA ASI Seminar, Tues., March 20
Once again another great safety seminar is coming to Asheville!
The AOPA Air Safety Institute is giving a free seminar entitled "Collision Course--Avoiding Airborne Traffic" at the WNC Ag. Center in Fletcher on Tuesday, March 20, starting from 7:00 to 9:00 pm.
This seminar will look at risk management techniques and advanced technologies in avoiding mid-air collisions.
For those of you paying attention--this is the same night as our regularly scheduled WNCPA monthy meeting. The seminar will be our monthly meeting. Please plan to arrive by 7:00. Light dinner/efreshments will be provided. We invite all our WNCPA members and friends to come out and participate in what is sure to be a very informative and worthwhile safety seminar.
For more information and directions, click (here). Hope to see you there!
Plane Partnership Wanted
from Andrew Copeland....
I'm looking for partnership in an aircraft. I'm happy to buy into the right deal or look together for an acquisition. I've owned a Comanche 250 and a Bonanza in the past. I'd prefer an IFR-certified aircraft but will consider any offer or number of partners.
If interested, please contact me at This e-mail address is being protected from spambots. You need JavaScript enabled to view it .
WNCPA Educational Foundation Announces 2018 Application Procedures
The WNCPA Educational Foundation has announced its 2018 grant application process. The Foundation is a 501(c)3 tax-exempt, charitable organization that provides educational grants to pilots in training. For more information about the Foundation, click (here).
Application materials must be submitted by April 2, 2018. Click (here) to view the 2018 grant award application procedures.
9th Annual Wings and Wheels, KLQK on Apr. 28!
The Pickens County Meals on Wheels will be hosting its 9th Annual Wings & Wheels for Meals fundraising event at the Pickens County Airport on Saturday, April 28, from 10:00 am to 4:00 pm.
This is a 150+ car show with airplane rides, children's activities, and food. Organizers expect 4-5000 attendants throughout the day, so arrive early! Click (here) to go to their website for more information or click (here) promo flyer.
Jim Tyson Teaching Course on AirCraft Carriers!
Our own Jim Tyson will be teaching a course in January and February at UNC in the OLLI program on Aircraft Carriers. Jim has thousands of carrier landings, so can there be a more expert expert!!??
Click (here) for the catalog listing for Jim's course. For more info on the OLLI program, go to olliasheville.com. Or just call Jim at 828-254-3454. Classes start January 10!
Latest KAVL Runway Construction Update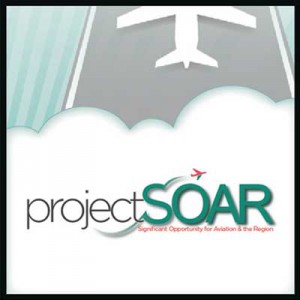 Michael Reisman, Airport Authority Deputy Executive Director has forwarded the most recent update on the Airfield Re-development Project. Per Michael, work on Phase IV of the project has unfortunately fallen behind due to a combination of issues encountered by the contractor and the wet weather we have had over the summer months.
Click (here) to continue reading.
48°
9°
Clear
Humidity: 39%
2.7 mph
Fri
Sat
Sun
Mon
Get latest METARs and/or TAFs. Enter the 4-letter ICAO station identifier(s). If more than one, insert one or more spaces between stations, (e.g., KAVL KCLT @NC).