STEM Lecture on Spatial Disorientation, this Wed., Feb. 10
There is a lecture in UNCA's STEM lecture series about spatial disorientation and aviation safety that is relevent to any of us who fly. Note, this lecture is tomorrow, Wednesday, February 10. It will be held at UNCA, Reuter Center 102 - The Manheimer Room, from 4:30 to 6:00 pm. The event is free and open to the public. Click (here) for the official announcement. Hope to see some of you there!
Chili at Triple Tree this Saturday, Feb. 13!
It's their third annual "Chilly Chili Fly-in. Click (here) to purchase tickets and get their arrival procedures. Note, you must purchase tickets online by 7:00 pm on Friday, Februay 12.
Reminder, Membership Dues Are Now Due
Attention WNCPA members! If you've already paid your annual membership dues, thank you! If you haven't, then note that the deadline was January 19 and has already passed. But that's okay, we won't mention who you are if you pay up ASAP!
Don't be a deadbeat! Download the membership renewal form (here) and mail it to the WNCPA mailing address, attention, Dave Bolser.
Join Our WNCPilot Yahoo Group!
To all WNCPA members who have already signed up, thank you! If you are a WNCPA member and you haven't signed up, please consider doing it. The WNCPilot email group is a great way for members to communicate quickly and efficiently about WNCPA activities. Click (here) to learn more and for sign-up directions.
2015 Christmas Dinner Pics
On Tuesday, December 1, over 70 members and guests celebrated the season at our annual Christmas Dinner held once again at the elegant Biltmore Park Hilton. Mc'd by President, Nancy Marstall, the dinner and program were perfect for a simply delightful evening. Long-time friend, humorist, and highly sought-after Air Safety Institute Instructor, Mark Grady was our featured speaker.
Many thanks to all involved in making the Dinner a great success! Click (here) for some of the sights and sounds!
Recent Info on the New AVL Runway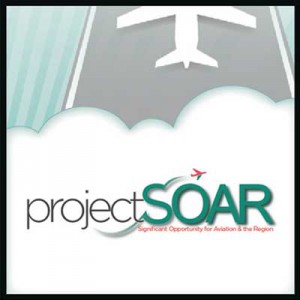 The new temporary runway 17/34 is now in use. Please use caution as there are new run-up areas.
For a runway/taxiway diagram and recent articles about the new runway, click (here).
WANTED: Co-ownership Airplane Share
Remember, the WNCPA Classifieds are not just for selling things--if you want something, chances are someone else here might have it. We not only feature aviation-related items for sale, but also wanted items, services, or partnerships.
This week's featured ad is from WNCPA member Chris Fink, who is looking for a co-ownership share in a two- or four-seat airplane.
Click (here) to see Chris's "Wanted" ad in the WNCPA Classifieds. And while you're there, check out other wanted and/or for sale listings posted by your fellow WNCPA members! Or click on "Classifieds" in the menu bar above.
Asheville, NC, US
Now
Mostly Cloudy
23°F, Windchill: 13°F
Wind: 9 mph N
Humidity: 31%
Visibility: 0 mi
pressure: 29.99 in rising
Sunrise: 7:20 am
Sunset: 6:06 pm
Wed
Snow Showers
Hi: 24°F, Low: 18°F
Thu
Partly Cloudy
Hi: 39°F, Low: 24°F
Fri
Mostly Cloudy
Hi: 44°F, Low: 20°F
Sat
Partly Cloudy
Hi: 24°F, Low: 13°F
Sun
Mostly Cloudy
Hi: 35°F, Low: 19°F
Get latest METARs and/or TAFs. Enter the 4-letter ICAO station identifier(s). If more than one, insert one or more spaces between stations, (e.g., KAVL KCLT @NC).