Activities
Angel Flights
Angel Flights - Angel Flights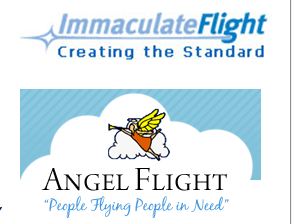 Angel Flight is a non-profit, charitable organization of pilots and volunteers dedicated to providing free air transportation for individuals who are in financial need and have medical conditions that require air travel. Angel Flight's volunteer pilots donate the use of their airplanes and cover the operating expenses of each flight. Angel Flight does not charge any fees to patients and does not receive any government funding for the services it provides. For more information about Angel Flight, go to AngelFlight.com.
The WNCPA is proud to have had a number of pilots, over the years, involved in the Angel Flight organization. WNCPA pilots currently active in Angel Flight include Ruffin Benton, Jim Tyson, and Donald Short.
Here are some photos from several recent Angel Flight missions.