Latest KAVL Runway Construction Update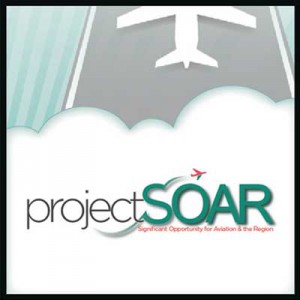 Michael Reisman, Airport Authority Deputy Executive Director has forwarded the most recent update on the Airfield Re-development Project. Per Michael, expect the new runway to be commissioned in "late 2018." Please be sure to read to the end of the document for runway closure and navaid outage projections.
Click (here) for all the details.
Van Fleet Aviation Back is in Business!
Long-time friend and fellow-WNCPA member, Susan Van Fleet and Van Fleet Aviation are back in business in Hickory after losing her prized Cessna 172, "Rose Bud" during last fall's tornados. Susan just aquired a a new Cessna, "Blue Belle" and is having a "Back in Business" celebration on Thursday, May 10, at 8:30 am at the Yount Terminal Building at the Hickory Airport (KHKY). Everyone is invited! Click (here) to view her personal invitation to everyone.
Plane Partnership Wanted
from Andrew Copeland....
I'm looking for partnership in an aircraft. I'm happy to buy into the right deal or look together for an acquisition. I've owned a Comanche 250 and a Bonanza in the past. I'd prefer an IFR-certified aircraft but will consider any offer or number of partners.
If interested, please contact me at This e-mail address is being protected from spambots. You need JavaScript enabled to view it .
9th Annual Wings and Wheels, KLQK on Apr. 28!
The Pickens County Meals on Wheels will be hosting its 9th Annual Wings & Wheels for Meals fundraising event at the Pickens County Airport on Saturday, April 28, from 10:00 am to 4:00 pm.
This is a 150+ car show with airplane rides, children's activities, and food. Organizers expect 4-5000 attendants throughout the day, so arrive early! Click (here) to go to their website for more information or click (here) promo flyer.
76°
24°
Overcast
Humidity: 68%
1.6 mph
Thu
Fri
Sat
Sun
Get latest METARs and/or TAFs. Enter the 4-letter ICAO station identifier(s). If more than one, insert one or more spaces between stations, (e.g., KAVL KCLT @NC).