In Memoriam, Betty Logan
It is with heavy hearts that we've learned of the passing of our dear friend, Betty Logan. Betty was a member the WNCPA and wife of fellow member, Ted Logan. Betty passed away on December 2, 2017. She will be missed. Click the link below to her obituary.
http://www.legacy.com/obituaries/blueridgenow/obituary.aspx?pid=187452339
Cessna 172 Wanted!
As you know, we had some nasty weather earlier this week but it seems that most of us in the immediate Asheville area just got wet (okay, very wet!).
Our friend and fellow member, Susan Van Fleet was not so lucky. As you may know, her flight school and aircraft are based in Hickory, NC which was hit hard by the storm. The hangar at the Hickory airport that housed her aircraft was completely destroyed as was her Cessna 172.
Please contact Susan if you know of anyone with a Cessna 172 for sale! Click (here) for a note to you all from Susan along with her contact info.
WNCPA Scenic Flights Postponed
Typically, the WNCPA offers scenic flights every on a weekend in October. This year we have decided to postpone our flights to a weekend in the spring.
The Asheville Airport is currently in the process a major runway reconstruction project. This work along with the anticipated heavy volume of air traffic in late October is likely to cause signifcant taxi, take-off, and landing delays.
When new dates have been decided, we will post them here. Please check back and thank you for your interest in our scenic flights.
Latest KAVL Runway Construction Update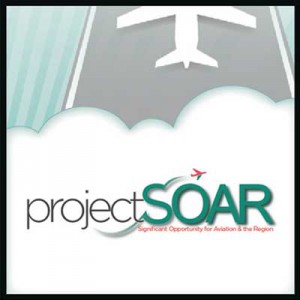 Michael Reisman, Airport Authority Deputy Executive Director has forwarded the most recent update on the Airfield Re-development Project. Per Michael, work on Phase IV of the project has unfortunately fallen behind due to a combination of issues encountered by the contractor and the wet weather we have had over the summer months.
Click (here) to continue reading.
Private Pilot Andrew Moore!
On Tuesday, May 9, WNCPA member, (and son of proud Pappy Jeff!) Andrew Moore successfully completed his private pilot checkride! Andrew's instructor is Zach Byere from Rutherfordton. Congratulations, Andrew, we're proud of you! Click (here) for pics of Andrew and his really cool plane!
42°
5°
Clear
Humidity: 59%
0 mph
Thu
Fri
Sat
Sun
Get latest METARs and/or TAFs. Enter the 4-letter ICAO station identifier(s). If more than one, insert one or more spaces between stations, (e.g., KAVL KCLT @NC).