Military Appreciation Day Golf Tournament, Sat., Sept. 23
Calling all golfers! Here's an opportunity to show your appreciation to our armed forces and support the Asheville Civil Air Patrol at the same time! Mark the date, Saturday, September 23, 9:00 am shotgun start. The location is the Broadmoor Golf Links, you know, your emergency landing zone on the departure end of runway 17! To sign up, call 828-687-1500. Click (here) to view a flyer and sponsorship form.
Private Pilot Andrew Moore!
On Tuesday, May 9, WNCPA member, (and son of proud Pappy Jeff!) Andrew Moore successfully completed his private pilot checkride! Andrew's instructor is Zach Byere from Rutherfordton. Congratulations, Andrew, we're proud of you! Click (here) for pics of Andrew and his really cool plane!
In Memorium, Ray Anders
It is with deep sadness that we report the passing of fellow WNCPA member, Ray Anders on May 17, 2017. Jim Tyson noted, "Ray was a genuine stalwart for the WNCPA. He kept it going for years and years. He was one of the good guys!" Click the link below to his obituary.
http://www.grocefuneralhome.com/obituary/Ray-Elden-Anders/Asheville-NC/1728224
May Ray always be with us in our hearts.
Runway Construction Update from Michael Reisman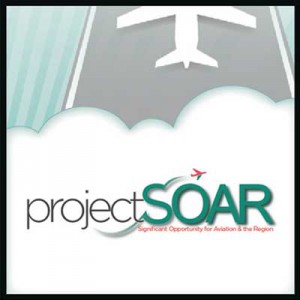 Michael Reisman, Airport Authority Deputy Executive Director has forwarded the most recent update on the Airfield Re-development Project. Note the "new news" is about one-third the way into the document. As of this most recent update, the new runway 17/35 is due to open this December 7! Click (here) for all the details.
?°
?°
Invalid Location Provided
Get latest METARs and/or TAFs. Enter the 4-letter ICAO station identifier(s). If more than one, insert one or more spaces between stations, (e.g., KAVL KCLT @NC).